12 great things about being friends with LostItGirl
People ask me all the time what it's like to be friends with LostItGirl. I say it's like being in a highly unstable relationship with someone incredibly hot, but who also needs a good deal of fixing. This is the appeal, I guess. I'm nothing if not a fixer.
There are lots of really nice things I could say about LIG, but that would be dull. I wouldn't be friends with her if I didn't really like her, but the word 'like' is boring. We only ever want to know the less palatable stuff, so here it is:
1. Break Up Regret
I remember when she broke up with literally one of the worst people I have ever met (and oldest), she called me aggressively wailing "No, you don't understand… HE WAS A LOVELY MAN!" He was not. He was, however, the biggest c**t either of us had ever come across. When I recounted this to her, and the constant thread of texts to me implying how great he was, after the crisis had passed LIG responded with 'I'd have blocked me'.
2. Britney does it
We had to frequent a restaurant in a part of town we don't usually, only to eat corn bread because 'Britney eats it'.
3. Underground madness
I had to give her clear instructions on how to use public transport when meeting me. This frustrates me hugely as I'm not one of her "hangers on" but then I can't deal with the shit storm if she gets lost. She once emerged from the London overground fake-crying about "being so scared, I can't cope with travel." It took 30 minutes to stem the non-flow of tears. So I begrudgingly now do the directions to prevent this happening again, like all her other hangers on do.
4. Imaginary boyfriend ignorance
She once became so manically distressed over being ignored by her imaginary boyfriend whilst we were on holiday in Dubai, that she sat on the balcony chain smoking Vogues in a white robe; repeatedly demanding me to answer when he would get in touch. She then sort of gurned at me in silence while I searched for all the answers. This was repeated on the hour for the whole week. I wished I was back at work, not on my sacred annual holiday.
5. Plastered
One evening she came out of the bathroom "ready" in what can only be described as a plaster. I stared at her in disbelief, before explaining that we were only going to dinner with my retired parents.
6. Not single ladies
When one of her toxic relationships was over finally, I thought she may be starting to see this was far from a disaster and felt we were making real progress when I took her on a night out… Until I awoke to a text: 'Thanks for last night, was fun. I have decided I really don't want to be single though so will be getting back together with him…' The night was pretty awful so I wasn't offended, it had been the overweight women dancing manically to Beyoncé's "Single Ladies" that had pushed her over the edge, I didn't blame her. And I also knew it would never happen so it was fine. 
7. Fake Holiday check in
She once told a guy she liked she was going on holiday for reasons we still don't know. She was not going on holiday. There was no holiday, and he lived down her road. So she stayed in for the whole week but not before driving to Heathrow to 'check herself in'. She was so shit at Facebook (not a bad thing) she didn't realise the drive was not required.
8. Fake PA
I received an email inviting me to the pub for LIG's birthday from her PA. The PA was unpaid and not a PA and it made me livid.
9. What now?
When she shows me an unanswered text she's sent to a boy and then demands 'What do I do now?' She does not accept the suggestion of 'there's nothing you can do, he's ignored you' which is my stock response. This cycle can repeat for years until I give up and say some shit like 'He's scared of his own feelings for you.' She accepts this.
10. Blocked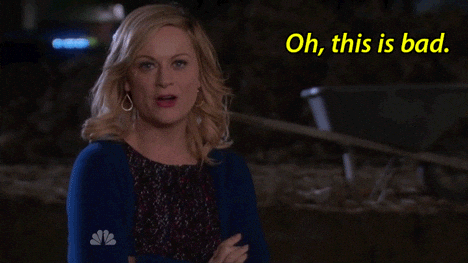 When I successfully got her to block one of these boys and was then plagued with fake crying voice laments of 'I regret it!' for months after. As if my blocking had ended the relationship. There was no relationship.
11 .Toilet bone
When she tried to shag a young boy in the toilets and he got scared. 'I'm not trying to marry you mate I just want to bone in the toilets.' Actually, she made a good point.
12. Insanity
I remember the time I realised that every single man she has dated has gone insane on social media in the aftermath. There is a common denominator and it is LIG. It made me seriously consider my own position as a friend, as I would hate to show the same level of insanity as one of her exes, but I think I'll stick with it. For now.
She's very trying to me on an almost permanent basis, but it's worth it. It's funny and it's kind of exciting.
Everyone needs a LIG.
XO
Comments