I'm not coming
A while back I was at this music event. I spent most of it in the VIP taking pictures of myself and drinking, until I clocked this pretty cute guy. He was dressed well and he had a ton of friends all around him treating him like he was a somebody. There was just something about him…
I pointed him out to my friend and said: "I'm leaving with his number."
I kept an eye on him and when he began to move from the VIP to where the music event was taking place I yanked up my friend and said: "Come now…"
I walked past and bumped into him, didn't look back, say sorry, or stop. He did a "light jog" to catch up with me and complimented me on my face accessories (I'm super into face accessories at the moment). We began to talk and he said (after literally 28 seconds): "Let me take your number in case I don't see you again."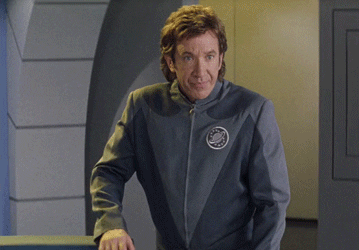 Sometimes it's just so easy. I handed him my number and we bid farewell. I didn't see him again for the rest of the evening. Later that night I was sat with my friend and a WhatsApp pops up. The photo was of like three guys and was from pretty far away, but I knew one of them was him.
It said: "Hey nice to meet you."
Followed by: "Loved your outfit."
I opened the messages to let him know I'd read them, and then placed my phone back down. Ten minutes later another message came through, saying: "Don't remember me?"
And right there in that moment, he lost me.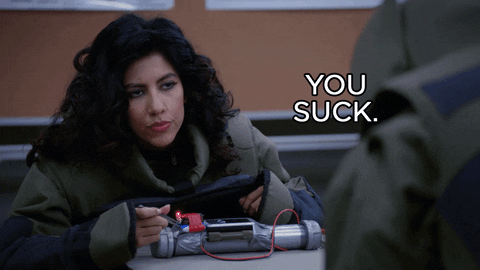 But it got worse, not only is it the least cool behaviour that exists, he had also changed his WhatsApp picture to one of just him (looking super-hot).
I laughed at this, and I replied while commenting regrettably to my friend that "he seemed so cool at first… Oh well."
Nonetheless
Nonetheless, we messaged a bit that weekend and it turns out he's in some new musical group who, having consulted with some colleagues, are actually destined to do pretty well. That explained why everyone was fussing over him, but it didn't explain his lack of cool (name one musician in 2017 who is 'cool' LOL – ed).
Anyway we messaged and stuff, and he said "Keep next Thursday free."
This was really hot. But then an hour later he ruined it: "Actually what you doing tonight?" Everything stopped being hot. I avoided seeing him on that night, I just wasn't in the mood for people who wet the bed.
But still, we spoke maybe like every other day. And then he did the thing I love the most, the thing I find the hottest; he sent me a "good morning" text. You know I love that; if they are waking up and thinking of you it's so hot.
Thursday came around, and the day before I had asked if we were still hanging out. He said some shit about the studio. But the music ones always do. If you date a guy in music be prepared to hear the word studio 456 times a day. So I just didn't reply.
And on Tuesday in the afternoon, let's do the transcript. I've called him Ratey (you'll find out at the end) and I shall be LIG, since I am LostItGirl.
Ratey: "Where do you live again."
LIG: "North"
Ratey: "That's long (Steam nose emoji)"
LIG: "Not the north of England, North London. It's 12 mins from central."
Ratey: "OK well I have some meetings in central."
LIG: "Well I'll meet you in central then."
Ratey: "Na I'll just come to you afters if that's OK."
This wasn't ok. I wanted to meet in central to evaluate him on mutual territory, and inviting himself to mine suggests only one thing.
LIG: "Well if you message me when you're done, I can meet you at the station and we can go for a couple drinks."
Ratey: "Yeah cool."
LIG: "See you later then."
I went about my day, which included getting a pedicure, writing blogs and talking to boys and some friends. I hadn't heard anything since 2pm, not even a rough time so I decided to give him the cut off at 8pm. If I'd not had a heads up by 8pm, I was out.
8pm did of course come and go without a word, so like a badass I switched off my phone, took off my make up and went to bed to watch 'Power'.
When I woke in the morning, I obviously awoke to messages since I'm super popular. But there were none from him. Oh wow. Perhaps he rang though? I don't know (No – ed).
Anyway I began to get ready for my day and he sent a message saying:
"Sorry we didn't meet last night, I got caught up at a show."
To which I obviously let him know I read. But ignored.
So then he said: "What you doing today?"
Rate Rant
To which I replied: "Ahh you don't rate me enough to let me know last night…"
Because it's 2017, everyone including my grandad who's like 90 knows how to use a phone. If he hasn't mastered the art of the phone then he ain't got no chance at mastering the art of my vagina, or wit, or general chicness. That Goddamn little prick didn't have a second to send me a text saying he wouldn't be able to make it? Oh give me a fckin break mate, it's a two second job and if you don't rate me enough to let me know, well then guess what? Fck off.
He replied with some bullshit about how he does and I should trust him that he does. But sadly I don't, and I've just ignored him. His response for being called out was pretty weak, but I wonder if we've heard the last of him?
He is now known as Ratey though; since he doesn't rate me, plus it includes the word 'Rat'.
XO
Comments