RIRI
The other night I went to watch Rihanna play at a half empty Wembley Stadium. But before I share my views on that, I'd like to share my views on Rihanna, of which there are many.
The main reason I've imprinted on her is because, unlike most people, she just does not give a solitary fck. And she really doesn't. She's not pretending she doesn't care, she literally just really couldn't.
She likes to smoke a ton of weed, fck lots of guys, get her tits out and sometimes sing some songs and approve some trainers or socks for sale under her name.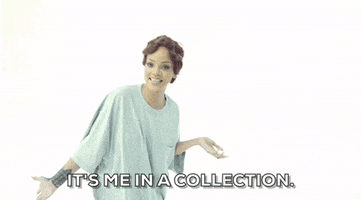 A side note is that her socks are small pieces of genius. I bought the whole fckin lot so they're sold out, but you should look at them anyway… So yeah, Google it, I can't do everything for you.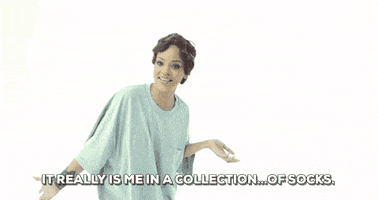 The most creative thing about little Rihanna is that she conducts all of her activities while mostly dressed in a bikini or as little as possible. So damn chic.
She's kind of toned it all down on social media now, but she used to be amazing to follow. I think she still kinda is on Snapchat, but generally I feel she's been censored. Which is a shame. A shame for us.
But nonetheless her attitude of giving zeros has been maintained, and that's evident in all she does.
The Performance
Naturally she was late to appear on stage, which is good and cool and stuff. Make us wait. We will wait and we won't be mad. I like the saying "I'm late or I don't come," it's my new phrase boyfriend.
Unfortunately for Rihanna, she hadn't sold out Wembley Stadium.
I'm not too sure why? Her album 'Anti' is amazing. I reviewed it here, so you can click on that link if you'd like my thoughts on that.
But sadly it was lacklustre in terms of atmosphere. For instance, me and my three companions had a whole row to ourselves. It was fun because I had lots of space to put on a full performance. It just was not great for RiRi…
She appeared onstage looking like one of Kanye's models for Yeezus in this like full on white, baggy, hooded number with slutty thigh highs.
She started off in the middle of the stadium on a little stage, and this was to be the only bit of stage production. Think minimalism. Whereas Coldplay went all out with like a goody bag and lights and confetti and moving around to different stages set out in the stadium, Rihanna was to stay put.
She was taken to the main stage in a clear box so people could get a great view of her ass. I liked that. She's got a great ass and yes, I do want to see it.
So she did some ballads and then some new ones from 'Anti'. Then it was a quick costume change into a sequin outfit, and this was to herald the beginning of the clubbing set of the show. It included Calvin's 'How deep is your love' which isn't even hers, but it's awesome, so whatever.
Then she dropped "We found love", another Calvin collaboration, and by now I was jumping around and pretending I was at Ministry of Sound.
Then that moment was over and it was back to the ballads. It's on record that for me, 'Love on the brain' is my 10000000% favourite from 'Anti'. I'm going to go out on a limb here and say it might actually be my favourite ever Rihanna song.
Ok, 'Bitch better have my money' is a contender too. Actually I'm going to retract that statement. It is ONE of my faves. So when that started I was scream singing. And then I cried. Just kidding, I didn't cry but my friends were expecting me to.
After that it just kind of ended. There was to be no encore. There was to be no massive ending where we all go ham to 'Where have you been' or 'Umbrella. This was weird but it's Rihanna so she can do whatever the fck she wants. And what she wanted to do was leave.
Bye bye RiRi. All the best to you.
The headlines for me are as follows:
LostItGirl loses it at Rihanna
LostItGirl seen scream crying to 'Love on the brain'
LostItGirl having lots of fun at Wembley listening to Rihanna whilst wearing 16 pairs of socks
LostItGirl and friends have a row to themselves at Rihanna concert and fully take advantage of it
Just the 456 snaps of how much fun LostItGirl was having at Rihanna.
I had a fantastic night, and that's all that matters to me.
XO