A LostItGirl does Tinder
There are many LostItGirls across the globe, and for today's blog, a fellow LostItGirl talks us through the perils of Tinder. I'm now actually considering getting Tinder myself, purely based on the following stories.
She takes Tinder very seriously, living life by the aphorism: why waste time talking and getting to know each other for weeks? Let's just cut the shit, meet and see how much we hate each other.
It's a strong outlook, I've witnessed her touch down in Dubai for just 24 hours, swipe her ass off and meet someone that night. Chic. Enjoy!
JetSetter LostItGirl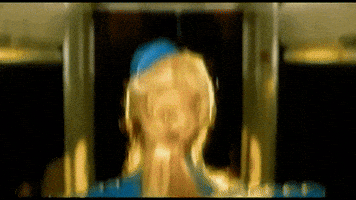 "You might think as an international flight attendant I would meet lots of fit guys from all over the world, but the truth is that even though we carry over 400 passengers on every flight, it's not very often we have someone to get excited about.
On every flight we look out for the 'BOBs' (Best On Board) during boarding and we share our findings with the rest of the crew. "We have a BOB in 27A, he's wearing a white shirt."
Then each boy-obsessed crew member finds a reason to walk past row 27 to get a glimpse and bring our findings back to the galley; "Yeah he's hot but he's travelling in economy and he's with his girlfriend."
Maybe you think that flight attendants all hook up with the pilots? Sadly 98% of our pilots are old enough to be my dad, but not in a George Clooney silver fox kind of way.
The others are either married or total assholes who try their chances with every female on board, usually starting with the most junior crew (the youngest, as they are the easiest target). The rest of us are totally over wanting to hook up with a pilot*.
*I would totally marry a super hot Captain just to be able to fly First Class.
The galley conversations between us crew ALWAYS involve our love life. We talk about who's married, how they met, who just got dumped, who just found out their boyfriend was cheating and the occasional story when two girls talk about how amazing their boyfriend is only to find out they are both dating the same guy (this really happens. What are the chances out of 20,000 crew your two girlfriends will end up on the same flight, talking about you?! These sneaky guys think they can get away with it).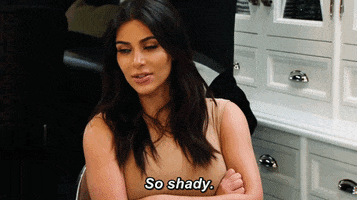 Tinder
So that brings me to Tinder.
I've tried Tinder and I actually quite like it, it gives me something to do when I'm bored and jet lagged. Although I don't like this new super like button as I accidentally 'super-liked' Praveen, 49, from India who describes himself as a "workaholic and would like to buy a villa and own a vineyard and retire in Cape Town." That part is pretty chic though, but he's really not for me, so I messaged him saying I don't drink and would never live in South Africa.
And then there's Desperate Dan…
Desperate Dan
On the first day we spoke this guy had already asked for my number, added me on Facebook, followed me on Instagram, retweeted my last tweet and called me Princess (it made me be a little bit sick in my mouth).
But nonetheless I still gave him a chance and met him for a drink. I knew it was never going to work when he ordered a salad and I ordered a lasagne and chunky chips. What kind of guy orders a salad on a date?
He also told me he forgot his bank card (my favourite line – ed) and only had £50, so basically gave me the evils for ordering a side of chips. He then went on to tell me that he'd told his mum and dad about me and had been showing his housemate pictures of me. She said I was welcome to come over to their place anytime (back the fck up there fella, we've only just met!).
He said he thought we were meant to be together because I'm Scottish and his mum's Scottish and his birthday is the day after mine. At the time I did tell him I would go on a second date but only because I'm too nice and didn't want to hurt his feelings. I waited until the next day when he sent a message with 50 xxxxxxxxxx's to not reply and delete and block him. I think he got the hint after that.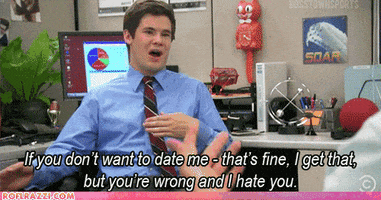 David with the Girlfriend
I was chatting to this guy and he seemed cool. He was pretty hot and half Spanish which meant I could impress him with my Spanish skills (I can sing every word of 'La Bamba', along with playing it on my Ukulele).
So he asked for my number and messaged me on WhatsApp. I don't think he realised his full name would appear on WhatsApp which then led the detective in me to snoop on his Facebook only to find he had a girlfriend. Like every single picture was of the two of them together with comments underneath like: "Such a cute couple, you both have such pretty eyes…" that's kinda weird.
So I simply messaged back: "I think you have a girlfriend" and never replied to him again. He did of course send a string of messages explaining everything, telling me they'd broken up three weeks ago, asking me why I wasn't replying. Boring. I don't date guys on the rebound or guys with girlfriends. Block and delete.
I've seen a guy on Tinder who I recognised from pictures a girl was showing me of her fiancé on my last flight. I thought there was a chance it could be his twin but I realised the name was the same, so unless the parents were deranged, I don't think they were twins at all.
I just wish these guys would stop being greedy and leave Tinder to the single people out there. I haven't given up yet though because I've actually been on some really cool Tinder dates.
One guy took me out on a boat, I've played glow in the dark mini golf, been to a theme park, played beer pong, done a lot of karaoke and been to many chic rooftop bars…. So for now I will continue swiping!"
Yeah but how many times have you been laid?? LostItGirls on Tinder all across the world.
Let us know your Tinder tales here, it's TOTALLY anonymous and I'm sure you've got some great stories…
If you're interested in writing for LostItGirl, you have to be interesting, borderline Britney 2007, and funny. If you can't spell or construct sentences don't worry as we have some prick who does all that boring shit.
If you want to contribute to LostItGirl email here: contact@insidemedia.ae
LostItGirl – It's a community of shit shows