We're done here
God knows I've tried. I have tried and tried to find a way to like the nice guy. But I just can't. I don't know what it is, I don't even know if it's because he is a nice guy anymore. Maybe it's because he's just a bit of a boring prick. Maybe it's me though. It's probably me. It's usually me.
Every time the nice guy talks to me I can't help but think "air b&b."
I've never even stored his number in my phone and if I ever did then I would almost certainly store his name as "air b&b".
Honestly, everyone I've told about his air b&b enthusiasm when we were thinking of going to Africa, including my friend from Africa, has said how ridiculous and idiotic an air b&b in Africa is, all to save a few quid. Imagine us being held at gun point and he'd look over at me and say: "Well at least we saved 50 quid you can't argue that…"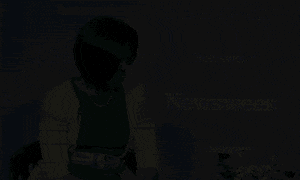 Anyway, the latest episode has inspired today's blog, and it came in the form of a text. It was just a simple text that sent me into a furious spiral. A few words and that was it. I was mad. The offending text read as follows:
"My friend isn't out tonight I'm afraid. My mum's just told me she's cooking a big meal tonight too! ?"
Ballistic
Everything about this made me mad. This misplaced emoji sitting there out of context. Big meal? Wtf is a big meal and why would someone with a history of eating disorders want to hear about it? The mummy's boy aspect… I hated it all.
Basically everything about it made me mad. It would seem I'm just not into him at all, he can't do a thing right and in the beginning it really shouldn't be like this should it? We are polar opposites.
I asked a few friends if anything as simple as that offending text had ever put them off people, and the responses had me feeling better about things. Turns out I'm not alone with my irrationality in terms of what may be quite a minor offence which proves to be the straw that breaks the camel's back…
You've lost me…
Here's some of mine and my friends' reasons for placing people firmly in the litter where they belong:
"He made this weird baby sound with his mouth and I went: 'What was that?' and he replied in a female child's voice with: 'I'm gettin' cosy…'"
Anonymous
"He couldn't wait to get home for a 'cup of soup…'"
Anonymous
"He texted only in capitals."
Anonymous
"It was on our first date and he talked for over half an hour about the time he met Abi Titmuss at Virgin Megastore and got his calendar signed. He kept saying she was really down to earth…"
Anonymous
"He cried at the end of Lord of the Rings at the cinema."
Anonymous
"He sent me a picture of his new house but the shoes in the background were repugnant."
Anonymous
"He wiped his mouth with a tea towel."
Anonymous
"He started a text message with 'ooossh'. Whatever the fck that means."
Anonymous
"He owned a Kindle."
Anonymous
If you truly do like the person – the perpetrator of these crimes – you can overlook such things. I guess if you just think they're a twat, you will look for absolutely anything to rid yourself of them. If you thought they were the love of your life you wouldn't ever care they had consumed something called a cup of soup, you'd be at home making it for them lovingly.
If you were smitten with them you'd find them texting you in capitals to be kooky, even though it's actually passive aggressive. And not really that passive.
The struggle is real. But nice guy has simply got to go.